Next month an annual wine event, anticipated by some and ignored by others, will take place. On the third Thursday of November, Beaujolais wineries will release their new wine into Paris bistros and major world markets.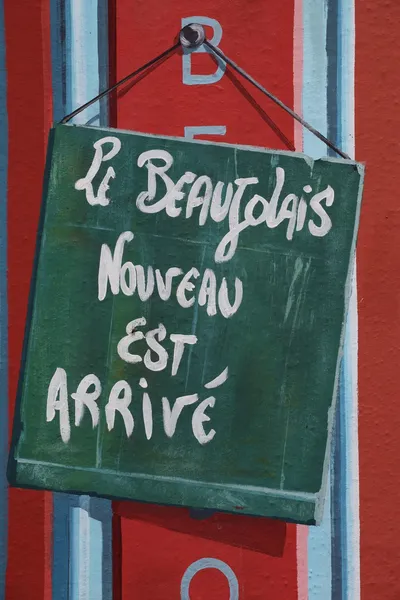 For most Frenchmen and the many wine drinkers around the world anticipating the grapy goodness of Beaujolais Nouveau, November 17 can't come soon enough. But there are those who take a dim view of the Beaujolais Nouveau promotion, reflected in this snarky comment I once heard from a Frenchman: "the scent of cash flow."
Over the years, Nouveau (new) has had its ups and downs. The popularity Nouveau enjoyed throughout the '80s, waned in the '90s, but has finally stabilized. Today, whether or not you're a fan of Beaujolais Nouveau, it is here to stay.

Americans finding a place for Beaujolais Nouveau or Beaujolais-Villages on the Thanksgiving menu has helped. Beaujolais Nouveau is one of the few wines that can stand up to the array of flavors and textures commonly found on an American Thanksgiving table. But more on that match later.

The Beaujolais Difference
The region of Beaujolais is in east-central France, south of the Maconnais region of Burgundy. Administratively, Beaujolais is considered part of Burgundy, but the two regions are quite different in terms of climate and soil types, not to mention grapes.
Beaujolais is a red wine made from the Gamay Noir a Jus Blanc grape, commonly referred to as Gamay. At one time, Gamay was permitted in Burgundy, often drawing comparisons to Pinot Noir, the red grape of Burgundy. A minuscule amount of Beaujolais Blanc, made from Chardonnay, tastes similar to Macon.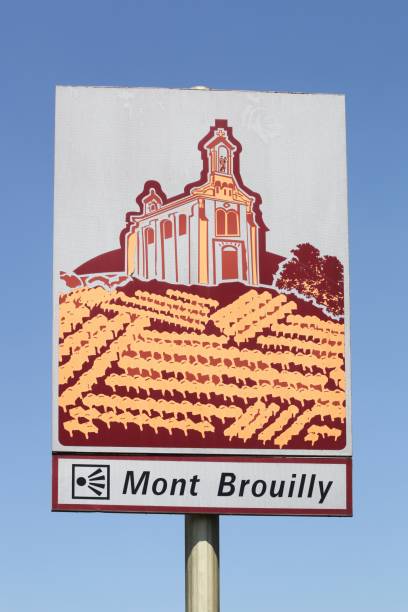 Beaujolais-Villages is narrowed further with ten wines known as Beaujolais Crus. In the French system of classifying wines, sites such as villages and specific vineyards, are recognized as being the best of the breed. For Beaujolais, the best are these Beaujolais cru (vineyard) wines: Moulin-a-Vent, Brouilly, Cote de Brouilly, St- Amour, Chiroubles, Chenas, Julienas, Morgon, Fleurie and Regnie. In 1988, Regnie became the most recently added Beaujolais Cru.
Today, mature Beaujolais Grand Cru (Gamay), like Moulin-a-Vent, is sometimes favorably compared to a Volnay or Pommard (Pinot Noir) from the Cote de Beaune. A step up are Beaujolais-Villages and Beaujolais-Villages Blanc. The red wine is roughly between Nouveau and the cru wines, in quality and price.
Credit Carbonic Maceration

The very essence of Beaujolais, and in particular Beaujolais Nouveau, is the result of a wine making technique known as carbonic maceration. Whole clusters of grapes are placed in a tank, carefully so as not to break the skins of any of the grapes, in an oxygen-free atmosphere, usually by using carbon dioxide.
The use of carbonic maceration allows each berry to become a mini-fermenter. However, achieving 100% CM is impossible since the grapes at the bottom of the tank are crushed by the weight of the grape clusters at the top of the mass, starting a natural fermentation.

Nearly all Nouveau is made by carbonic maceration, but CM is not used in the production of Beaujolais cru wines. Carbonic maceration is also not generally used for white grapes.
Expect to pay about $15 or less for Beajolais Nouveau and $14 to $18 for a cru wine. Here is a half-dozen Beaujolais producers to watch: Domaine Jean-Michel Dupre, Domaine Laurent Gauthier, Chateau de Julienas, Yvon Metras, Antoine Sunier and Georges Duboeuf.

Beaujolais and Food
For Americans, the time to break out a bottle of Beaujolais Nouveau or Beaujolais-Villages, is at Thanksgiving or Christmas. A traditional holiday meal usually consists of turkey and a variety of side dishes with a range of flavors and textures. Some people forgo the bird in favor of baked ham or prime rib.
The choice of meat is easy to match with a wine, but problems arise when choosing a wine that won't battle with cranberry sauce, sweet potato casserole and seasoned dressing (stuffing?) to name but a few side dishes.
And my last piece of advice for holiday wine and food pairing is to save that special bottle for an occasion when the food is more likely to merit it.
Enjoy the day and the meal and make it easy on yourself by opting for Beaujolais Nouveau. The up-front fruity flavors, soft tannins and moderate acidity go nicely with the cornucopia of flavors of a holiday meal.
Next blog: Lake County: A Hidden Treasure
Leave a comment or write me at boydvino707@gmail.com