In 1820, Australian wine making got its start at Farm Cove, in what is today the thriving modern city of Sydney, in the state of New South Wales.
It wasn't long before the center of wine making shifted to the Hunter Valley, where it remains today. The Hunter is known for fine table wine. Further west, the huge basins of the Riverina, Murrumbidgee and Murray rivers, collectively became the most productive wine regions in the state, thanks to the advent of irrigation.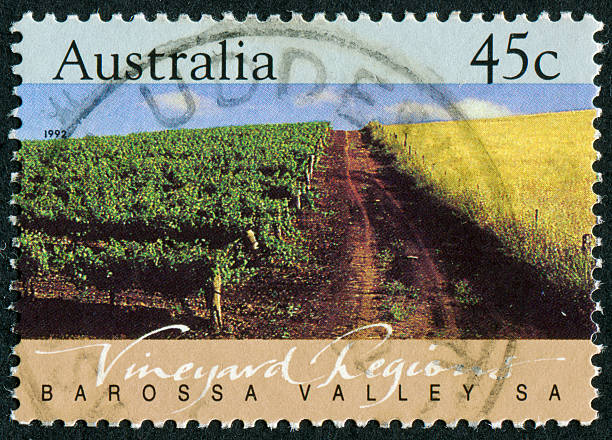 Over time, the importance of wine making in Australia moved west to South Australia and the Barossa Valley, arguably Australia's most important wine region. Meanwhile, NSW wine making fell behind and today accounts for little more than 20 percent of Australia's total production.
While all this movement was taking place, the Hunter was adding vineyards and wineries, mostly in the Lower Hunter. And, southeast of the Hunter Valley Zone, three sub-regions were making their marks: Mudgee the largest, then Orange and Cowra, the smallest.
Hunter Valley is divided into the Lower Hunter and the Upper Hunter. The Lower Hunter, by far, has made the largest number of vineyards and wineries. There are more than 60 wineries scattered along Broke Road and Allendale Road, outside Cessnock. Add another 20 wineries a few miles west around the town of Broke.
Perhaps the one wine that has risen to star status in the Lower Hunter is Semillon. A little thin and grassy in its youth, Hunter Semillon develops into a rich wine with honey and roasted nuts, after 10 years in bottle. Look for Semillon from Brokenwood, Tyrrell's, Rothbury Estate and Lindemans.
Aside: I had a pretty good palate for wine tasting, in my salad days, but I admit that tasting Hunter Semillon fooled me more than once. Readers of this blog may recall an occasion I wrote about when the late Len Evans of Rothbury Estate showed me some bottle aged unoaked Hunter Semillon that I thought had seen oak. It was a humbling experience, but one that illustrated the caveat that with wine, things are not always as they seem.

Hunter Shiraz needs the same bottle aging to transform from an angular youth, to a full-bodied red with a velvety texture and layered fruit. McWilliams, Tyrrells, Rothbury and Brokenwood are the main producers.
Travel northwest along the Golden Highway to Denman and you are in the Upper Hunter. Known for Chardonnay and Semillion, the Upper Hunter's most visible brand in the U.S. market is Rosemount Estate. Other Upper Hunter wines to look for include Reynold's, Arrowfield and Inglewood Vineyards.
Cowra is known more for grazing than grapes. Aussies of a certain age may remember Cowra as the site of Australia's prisoner of war camp for Japanese soldiers and the great escape of some of the POWs. Today, activity in and around Cowra is more benign.

Situated on gentle slopes, the climate is hot and dry, but with good rainfall. Cowra is best known for Chardonnay and Semillon with sizeable plantings of Shiraz. Brands to consider include Rothbury Estate, Richmond Grove and Cowra Estate.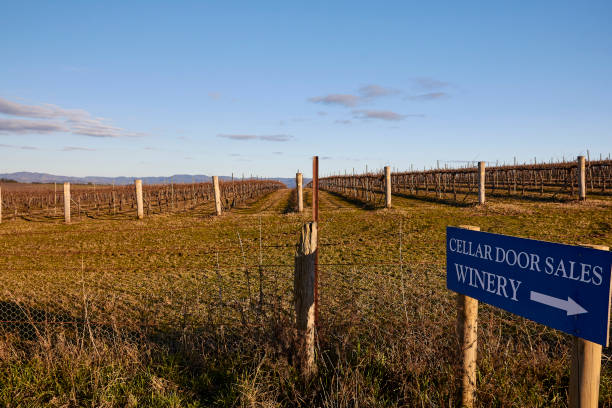 Mudgee is the Aboriginal name for "Nest in the Hills," an apt description of the rolling hills, pocketed with green spots that nestle in the Mudgee countryside.
Mudgee runs along the western edge of the Great Dividing Range, giving the area a more temperate grape growing climate. Shiraz, Chardonnay and Cabernet Sauvignon are the leading varieties. The reds are deeply colored and usually need bottle aging to show their best qualities. Look for Montrose, Lawson's Hill Estate, Andrew Harris.

Orange was once known as the Central Highlands. Today, Orange vineyards are located mainly on Mt. Canobolas, a name you may see on Orange region wines.
Long known for its fruit orchards, since the late 1990s, the region has seen a major expansion in vineyards, with a lot of grapes going to wineries outside the area, such as Rosemount Estate and Rothbury.
Chardonnay is the leading white grape, with Cabernet Sauvignon and Shiraz the most planted red varieties. Orange wines to seek out include Canobolas-Smith, Bloodwood Estate and Templer's Mill.

Aside: Anyone that has traveled to Australia knows the country's reputation for lethal reptiles and insects. A few years ago, my Copy Editor and I were staying in a homestead outside Orange with some friends. We went into town for dinner, returning to enjoy the lovely sunset. My CE retired before me and almost as fast as she had gone into the bedroom, she came rushing back out, saying there was something we had to see.

The three of us entered the bedroom and my CE told us to turn around. There, above the door frame, was one of the biggest scary-looking spiders I had ever seen. From where we stood, it looked like a small bird, with long hairy legs.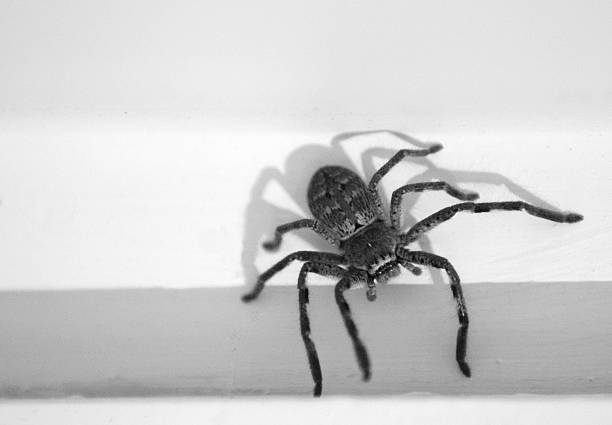 Yikes!
"I'm not sleeping in here with that thing hanging up there," yelled my CE!
Our host came down to the guest cottage, took one look at the spider, shook his head and said, "Ah, that's just a Huntsman; it's harmless." We didn't agree, so he gathered up the spider in a large cloth and took it outside. We slept better that night.
There are thousands of types of spiders in Australia, a number of them highly venomous, like the funnel-web spider. Thankfully, the Huntsman isn't one of them.
The wines of New South Wales are distinct from other Australian wines. There's a lot to choose from, but you can't go wrong with Hunter Semillon.
Next blog: Marvelous Mendocino

Leave a comment or write met at boydvino707@gmail.com.