Like most wine writers, I read a lot and scan web sites and blogs to learn what's happening in the expanding wine world, while trying to stay current on a fast-changing wine industry.
I can say, without exaggeration, that there's a lot of nonsense and useless information about wine circulating around, but there's also items I think help wine drinkers be better informed.
This blog then contains seven items, both useful and useless, gathered from various sources over the past few weeks.
Ridiculous Wine Prices: Wine pricing may be the third rail of wine marketing, but the potential danger hasn't stopped some wineries from charging shocking prices for their wine...and foolish wine drinkers from buying the wines.
Readers with a wine budget and those who get nervous reading large dollar amounts, should skip to the next item. For those who find high wine prices outrageous and titillating, check this out.
Not long ago, Krug Vintage Champagne was one of the top expensive bottles of bubbly; today Krug, at $500, is a bargain luxury Champagne. Compare the price of Krug, though, to these Champagnes: Jacques Selosse Millesime, $2,500 and Salon Cuvee S Blanc de Blanc, $1,400.
Then there's Burgundy, a coveted wine that has always meant big bucks. Today, 2019 Romanee Conti, a consistently good and highly coveted red Burgundy, will set you back $4,800 a bottle!
Since the first release of Napa Valley so-called "Cult Cabernets," prices have been astronomical. Colgin Cellars now sells for a modest $600, but the wine to make your wallet scream is the Screaming Eagle Sauvignon Blanc, listed at $1,200.
All of the above prices were gathered recently from online sites. Since prices vary, the above prices have been rounded down. Up or down, maybe I have been away from the main stream too long, or someone is pulling my cork.
CAVA Goes Organic: Effective with the 2021 vintage, all vineyards supplying grapes for CAVA sparkling wines, must be organic. The new tiers will be: Cava de Guarda, aged a minimum of nine months; Cava de Garda Superieur, aged more than 18 months; Cava de Paraje Calificado, single vineyard source, aged 36 months. Cava's new move is in response to the success of Italy's Prosecco. The move by the popular Spanish bubbly strives for "climatological and geological excellence."
Alsace Sweetness Scale: Also beginning with the 2021 vintage, the Association of Alsace Winegrowers, has agreed to the application of a sweetness scale, that will appear on the back label of all Alsace wines belonging to the association. For sec (dry) wines, sweetness will not be more than .4% residual sugars; demi-sec (medium dry) will be between .4% RS and 1.2% RS; moelleux (mellow) 1.2% to 4.5% and doux (sweet) over 4.5% RS. The new sweetness scale will bring Alsace wines in compliance with EU regulations. Cremant d'Alsace sparkling wines already use the scale.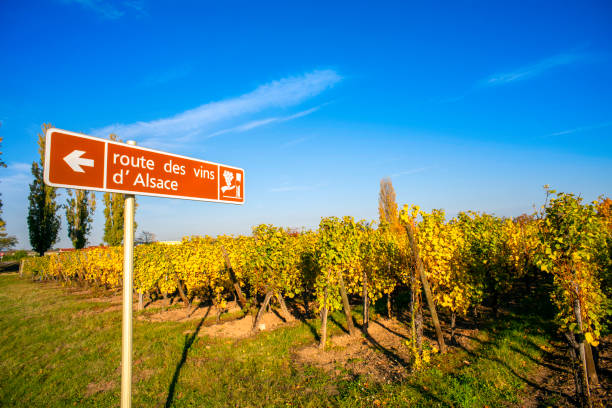 South Africa's Wine Problem: Climate change, a roller coaster economy and a stubborn pandemic are challenging wineries and growers in many parts of the world, but no more so than in South Africa.
Covid and local laws have placed restrictions on international travel for members of the South African wine community; the industry is just emerging from the third year of a crippling drought; sanctions on trade have meant vast quantities of wine and limited storage for the coming harvest.
Huge quantities of bulk wine are being processed by large wineries but small wineries are suffering, causing them to sell the excess to the fruit juice industry or abandon a large percentage of this year's harvest. The final insult: South Africa's President Ramaphosa has placed a prohibition on the sale of alcohol for the third year in a row.
The good news is that South Africa got substantial rainfall in 2020 and the economy is beginning to open up. So look for more South African wines at your local wine store.
Aside: For a different take on life in South Africa, after the freedom of Nelson Mandela, read "The Promise," by Damon Galgut. The book is the winner of the 2021 Booker Prize.

The Future of Capsules: To capsule or not to capsule is an argument that is raging right now in wine circles. Well, maybe not raging, but it is stirring up enough interest to qualify as a controversy.
A capsule is the cylindrical piece that goes over the top of the cork and bottle; also known as the foil.

Pro capsule people, mainly traditional wineries and winemakers who like the way a capsule dresses up the package, want to keep it. Anti capsule folks object to the additional cost, the environmental impact and the fact that there is no longer a need for capsules as most wine storage areas today are not cold, damp breeding grounds for mold and dirt.
Poop to Wine: Organic and biodynamic grape growers use animal dung to fertilize their vines, but who would have thought that dinosaur droppings may be the key to unlocking the secret of terroir.
Palentologists at a dig in the Cognac region of France have discovered a razor-thin layer of dino poop on the top of Jurassic rock. Scientists suggest that vine tap roots may be drawing nutrients from this "herbivore excrement." Similar findings have been discovered in New Zealand's Hawke's Bay and the Burgundy region of France.

Buy Wine Get a Snake: Actress Elizabeth Banks takes the prize for absolute nonsense. Banks, part owner of Archer Roose Wine, a company trying to sell "luxury" canned wine, made a promotional video saying that if you buy 100,000 cases of ARW canned wine, you get a live snake!
Yes, you read that right. But not to worry. Banks followed that jaw-dropping bit of nonsense with a second video saying that the offer is against the law. By the way, 100,000 cases of Archer Roose wine would set you back $10 million.
Next blog: My Life in Wine Episode 29
Leave a comment or write me at boydvino707@gmail.com