In Episode 23, The U.S Air Force had decided to temporarily transfer me from the island of Oahu in the Hawaiian chain, where wine options were limited, to another tropical island, where wine didn't exist. I made due with lots of cold beer. Then, I retired from the Air Force and got into wine, where I applied my tasting acumen at a major wine show in Australia and later, learned how to spit from an expert.
This is an abbreviated story of a winemaker in training, who was bored with odd jobs, signed on as a winegrape harvest intern in Australia, New Zealand and Europe, discovered he liked wine production and eventually settled in Washington state as the winemaker and owner of his own winery.

The making of a winemaker tells how one person endured the rigors of winery cellar work, being the new guy and an outsider. It's not my story, although I started the story as the facilitator and later as an observer, in what became the latest episode of "My Life in Wine."
With three sons, you would think that at least one of them would follow in the old man's footsteps. Admittedly, my footsteps - Air Force and wine - didn't make it easy for them.
But then my oldest son, Kevin, entered the Air Force and the succession began to look promising. Until, that is, when Kevin's brother, Mark, strayed from the path and joined the Navy. At least the Boyd's were building a military tradition.
A few years past and in 1991, Kevin and Mark's younger brother, Sean, said to his mother and me: "Dad, do you remember telling me about working a wine vintage somewhere?" Janet looked puzzled, not sure it was Sean she heard, while I stalled for time, rummaging through my memory and not wanting to blow this opportunity to see Sean have a wine adventure.
"Yeah, I did mention a contact who told me that Penfolds in Australia, had a couple of intern positions open every vintage. Are you interested in checking it out?"
The move began to take shape and once the internship was confirmed at Penfolds, Sean showed us the air ticket on Qantas, he bought, with a stop in Fiji. "Fiji!" I yelled. Here was a guy we couldn't hardly pry out of his room and now he's going to Fiji for a few days on the way to work in Australia.
A brief pause here to explain what motivates a person to become a winemaker. You either have a love or develop a love for making wine or for selling wine. Some people are born into the family business, others discover wine while working in another field and some arrive at wine making after laboring in winery cellars. Sean happened into winemaking by way of the latter path.

Things began to fall into place as we were with Sean and some of his friends at departures in San Francisco International. Sean was nervously pacing back and forth, when suddenly, he said his goodbyes and passed through security. Patience be dammed, there were places to go and people to see, so it was time to get on with this new adventure.
The next we heard from Sean, he was in Nuriootpa, South Australia working at Penfolds main winery, pulling hoses and cleaning tanks and barrels, on the midnight shift.

At the end of a shift, his cellar mates wanted to knock back a few beers, but Sean was ready for sleep. On the way to the room he was renting from a young couple, Sean stopped to pick up some photos from his vacation in Fiji. Back in the room he began sorting through the stack of snapshots, when he stopped short. There was a snap of Sean lying on the beach asleep, with his head resting on his day bag.
"How could that be?" Sean thought. Later, he decided that his camera had slipped out of the top of the day bag and someone walking by picked up the camera, took a photo of a sleeping Sean, then returned the camera with Sean none the wiser.
Harvest was coming to an end and the three months experience at Penfolds was enough to hook Sean on winemaking as a way to make a living. He had also been bitten by the travel bug, so he roamed around Australia and then New Zealand, finally returning to California. Two years later, Sean was off to Spain and a harvest job at Torres, in the Catalan region.
Between harvests, looking to round out his knowledge of wine, Sean worked at retail sales at BevMo and Plump Jack in San Francisco. Selling wine provided him with insight about people's wine likes and dislikes, but making wine was his main interest, so in 1994, Sean returned to Australia for harvest at Rosemount in the Hunter Valley.
Then, it was back to California, but he soon grew restless, so in 1995 with bags re-packed, Sean was off to Portugal and a harvest job at Ramos Pinto's Quinta Bom Retiro in the Douro Valley and a position testing wine samples in Ramos Pinto's laboratory in Vila Nova de Gaia. From there, it was back to Australia and another harvest job, this time at McGuigan Wines, in the Hunter Valley.
Not wanting to miss an opportunity to see new places, and knowing that harvest in cooler New Zealand was usually a few weeks behind Australia, Sean left the Hunter Valley for Morton Estate in Marlborough.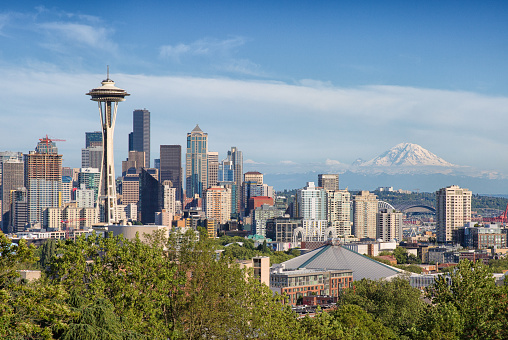 Seattle and Mt. Raineer

Finally, back in California, Sean applied for cellar work at various wineries in Sonoma County, but nothing was open, so he moved to Seattle, worked in wine retail, then assistant winemaker at the former Woodinville Wine Cellars and eventually, he and his wife opened Sightglass Cellars in Woodinville.
There is a saying in the wine industry that university classes form a good foundation, but you don't learn how to make wine until you get to the winery. In the classroom you learn the chemistry, the science of wine, but the cellar is where you learn how to apply that science. Sean's path to winemaker was OJT "On the Job Training" and it has served him well.

Next blog: Recapping 2021 Blogs
Contact me at boydvino707@gmail.com