"Let schoolmasters puzzle their brain, with grammar and nonsense and learning. Good liquor, I stoutly maintain, gives genius a better discerning." Oliver Goldsmith, She Stoops to Conquer
In Episode 12, I furthered my education in wine as editor of the Wine Spectator, a job that involved recruiting new writers, including an outspoken Master of Wine and a computer software salesman with a passion for the wines of Bordeaux.

From my earliest days with the "Wine Spectator," the paper's small staff was holed up in a converted cottage in San Diego. Not long after I was hired, the lease was about to run out and the Spectator's owner, Marvin Shanken, didn't want to renew it, so it was time to move.
For a short time, we found offices in an industrial park on the north side of the city. I didn't know it then, but the move was temporary as plans were being hatched for the big move to San Francisco. It also came as news that Marvin had decided to launch the first Wine Experience and that he and I were to travel to Europe to visit some important wine people, with a stop in London to meet our competition.
In the early 1980s, the narrow world of wine writing and publishing was limited and generally acknowledged to be dominated by the British wine writer establishment. "Wine" was the first major wine magazine. Published in London, "Wine" featured a small group of noted English wine writers that included Hugh Johnson, Pamela Vandyke Price, Michael Broadbent, Christopher Fielden and Clive Coates. Eventually, "Wine" ceased publishing and was later replaced by "Decanter."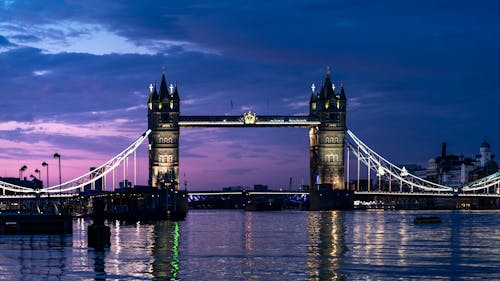 Digression -- Following the "Judgement in Paris," interest in wine in the United States took off like a shot. It was the 1980s and things were moving fast. Wine writing in America had entered a "Golden Age," with every major metropolitan newspaper sporting a wine column and wine features were showing up in popular food, home and fashion magazines. Subscriptions to so-called "buff"magazines were must-haves for wine drinkers. One of the first was "Grand Cru," published in Chicago, that only lasted for a few issues. Before the "Wine Spectator," there was Los Angeles-based "Wine World," and "Vintage," from New York. Also, the national wine lovers organization, "Les Amis du Vin" had its own magazine and there was a variety of private wine newsletters like "California Grapevine."

Having a London meet-and-greet with our English counterparts sounded like a good idea to Marvin Shanken. And so, one evening a guarded group of invited English writers came to Nick Lander's (the husband of wine writer Jancis Robinson) restaurant in Covent Garden to sip wine, nibble hors d'oeuvres and meet the Yanks.
Even though the English writers tended to stay in their own little clutches, mostly avoiding conversations with us, the evening went well and was mostly civil. Until, Tony Lord, a "Decanter" editor blurted out, more to me than to Marvin, "What the fuck are you doing here?"
I was so stunned by Lord's crude explosive greeting, that I didn't know what to say. We were being snubbed at our own reception! Fortunately, Jancis Robinson, the "unofficial host" stepped in and explained to Lord why we were on his turf, as it were.
Later, one of the English writers with a noticeable dislike of Australians, whispered to me that Tony Lord is a "bore and he drinks too much." Back in my hotel room, recapping the evening, I quietly laughed to myself thinking, how ironic that Lord, an Aussie, was asking Marvin and me, Americans, what we were doing in London.
Whatever, the next day, we caught a flight to Milan, Italy, for a trip to Barbaresco and Barolo. Marvin got behind the wheel of a rental car, because, as I discovered later, he was a white-knuckle passenger when someone else is driving the car.

Gaja Barbaresco

We were in Barbaresco to visit Angelo Gaja, a solid supporter of the "Spectator" and a friendly hospitable man. Gaja's wines, and later the man himself, were becoming favorites in America and growing in demand. After some driving around, we found the winery in the village of Barbaresco. Angelo greeted us like errant cousins who had gone to America. We had a nice tour and a taste of Gaja wines, then Angelo said he had made reservations at a restaurant in the hills and that he would collect us at our hotel.
It had already started to get dark when Angelo pulled up to the hotel in a shiny dark blue Mercedes station wagon. I mention the brand of the car because in those days it was customary for northern Italian winemakers to drive either a dark blue Lancia or Alpha Romeo. But then, as the wine world was learning, Angelo Gaja was not your ordinary Italian winemaker.
We sped away from the hotel, weaving along the narrow twisting hillside roads. Marvin was in the passenger seat with one hand gripping the door arm rest and the other holding tightly to the dashboard. Angelo was having fun, all the while grinning from ear to ear and trying to engage Marvin in conversation.

Unfortunately, the name of the restaurant in the Barbaresco hills where we ate that night is lost to me after all these years, but I do remember it being a family affair - mama in the kitchen, papa working the dining room and an adult son handling cleanup and washing dishes.
More importantly, the food was memorable, especially paired with Gaja wines, and it kept coming. The whole experience was a revelation, but the northern Italian food was so different to the heavier red-sauced Italian food I was used to growing up in the Philadelphia area.

We made it back to our hotel, full of food and wine, but better for our experience in the Piedmont hills. Next stop, the Milan airport and the flight home, Marvin to New York and me to San Diego.
In the next episode (No. 14), we gear up for the first Wine Spectator Wine Experience in the World Trade Center, and I travel to Pomona to judge wines at the Los Angeles County Fair, an experience that had me staring at an array of California Sherries at eight o'clock in the morning.
Next Blog: Comprehending Chablis

Contact me at boydvino707@gmail.com