Here's a question to test your California wine knowledge: What is the most planted red grape in the Paso Robles AVA?
If you said Zinfandel, you'd be off...way off. Although Paso Robles has long been linked with Zinfandel, the most planted red grape in "Paso" is Cabernet Sauvignon, followed by Petite Sirah, Cabernet Franc, Grenache, Mourvedre, Petit Verdot, Merlot, Syrah...and then Zinfandel.
One theory behind the Zin link, more fantasy than fact, I suspect, has to do with the Paso climate and a wild west legend. Paso Robles, an inland part of San Luis Obispo County, is blazing hot in the summer and Paso Robles town once had a reputation as a safe haven for outlaws. So legend has it that the bad guys were looking for a liquid refresher to beat the heat. And that, according to the legend, is where Zinfandel comes in.

I'd say that tale is as full of holes as the unfortunate bartender of the Paso town saloon who crossed old Bad Bart, an ornery sidewinder with a taste for sin, 'er Zin.
"Give me a shot of Zinfandel and make it fast," Bart bellows sidling up to the bar.
"I'm sorry, Mister Bart," squeaks the quaking bartender, "all we have is Red Eye."
The well ventilated bartender and Bad Bart have passed into history, but the popularity of Paso Robles Zinfandel lingers on.
Paso Robles Zin continues to make its mark, especially with intriguing names like "Twisted," "Double Black" and "Truth & Valor," but the reality is that in Paso Robles, Cabernet Sauvignon rules. Numbers show that there is more Cabernet Sauvignon (39%) planted in Paso than Zinfandel (8%). Even Merlot (14%) and Syrah (9%) are ahead of Zinfandel in Paso vineyards.
All of those grapes and more (60 different varieties), are planted in 11 districts, with the largest concentration of wineries and vineyards between Paso Robles town and Templeton. In 1990 there were 20 wineries in Paso Robles. Today, there are more than 200.
Paso History
Grapes were first planted in 1787 by missionaries at Mission San Miguel Archangel, one of the string of Spanish missions that extended from San Diego north to the town of Sonoma. Commercial wine was first made in the 1880s at what is now York Mountain Winery.
Official recognition of Paso Robles had to wait until 1983 when an AVA was granted by the federal government. Then, in 2007 a proposal was submitted to split the area along the Salinas River and form "Paso Robles Westside," but it was turned down.

Since the 1980s when the first Rhone varieties were planted, Paso Robles has become a leading maker of Rhone-style wines in California. Today, Paso Robles has the largest acreage of Syrah, Viognier and Roussanne in the state. The growing popularity of Rhone-style wines encouraged a group of Paso wine folks to stage the first Hospice du Rhone gathering.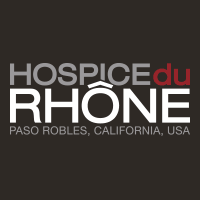 Tablas Creek, in the Adelaida District, west of Paso Robles, is one of the top producers of Rhone-style wines in California, if not the country. Tablas Creek is a collaboration with the Perrin family of Chateau de Beaucastel in the southern Rhone Valley.
Still, Zinfandel is what many people think when they think of Paso Robles wine.

Why Zinfandel?
Simply put, the grape likes warmth, Mediterranean heat, Paso Robles heat. And Paso's long growing season is just right for Zinfandel.
The problem with that combination is it can mean high alcohol wines. In the late 1970s early '80s, Zinfandel could easily reach a bruising 17%. These high octane Zins were delicious, like drinking Port, but they were a challenge to serve with food.
A high alcohol Zin can still seem soft on the palate, mainly because of the abundance of primary fruit. Some Paso Zins lack acidity, resulting in a little flabbiness. Paso growers got around that problem by better vineyard practices, while winemakers, working with better grapes, produced more balanced Zins.
Still, some Zinfandel winemakers believe that Zin, by definition, is a higher alcohol red wine and any attempt in the winery to lower the alcohol will result in just another red wine, but not one that is characteristic Zinfandel.
Why Paso Robles?
You can choose your red wine from anywhere else in California, but Paso Robles reds, especially Zinfandel and Cabernet Sauvignon, are warm, fruity and inviting, the very wines you want at your next dinner.
Next blog: Northern Italian Whites
Write me at boydvino707@gmail.com