"I must have a drink at eleven, it's a duty that must be done; If I don't have a drink at eleven, then I must have eleven at one." A toast from Anon

What have you been doing these last 12 months? When this nightmare began, the thought of being stuck at home for an indefinite period was daunting and a little scary. What will I do, seemed like a reasonable question?

I was pretty sure there were still readers interested in learning about wine, so at least there was the blog for me to work on. But you can't stare at the computer screen all day, so the lock down might be a good time to tackle those long-delayed DIY projects, like painting the bedroom, fixing the leaking toilet and building that wine rack you've been thinking about.
While you were on COVID watch, though, you probably missed a few items that have been sparking interest in the world of wine. So here are six recent news bits and human interest items culled from wine sources:
Wine Making Under Duress -- Despite all the romantic nonsense, wine making is hard work. Just ask the winemakers in Lebanon who have been making wine for years while war raged around them. A first-hand look at wine making in Lebanon is now available in "Wine & War," a 95-minute documentary by filmmaker Mark Ryan. The film includes the history of Lebanese wine making and a series of intriguing interviews, including one with Serge Hochar, legendary owner and wine maker of Chateau Musar.
A number of years ago, I met Hochar for lunch in Paris where he lived when not at the winery in the Bekka Valley of Lebanon. I had long been interested in Chateau Musar, a Cabernet Sauvignon based wine considered by many to be one of the world's top red wines. I was in France at the time and jumped at the chance to meet with Hochar and hear about the rigors of trying to grow grapes and make wine under wartime conditions.
Earlier I had been in Israel and thought about crossing the frontier into Lebanon to visit Chateau Musar, but was told by Israeli authorities that if I did enter Lebanon, I would not be allowed to re-enter Israel.

So Paris was the fall-back site for our meeting. Hochar told me that protecting vines in the Bekka Valley from marauding soldiers was a challenge and about sleeping in the winery and hearing artillery shells whizzing overhead and not knowing if they would land on the winery.
That was then. Now the area is more-or-less peaceful. Fortunately, Hochar lived long enough to see peace in Lebanon. He died in 2015.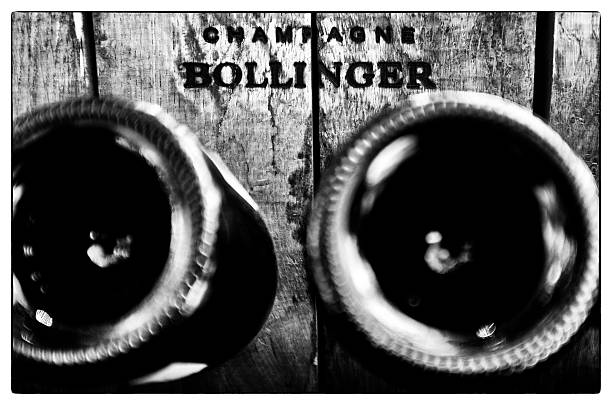 Wooded Champagne -- Champagne Bollinger, the only bubbly that James Bond would drink, has hired a new head cooper to tend its barrels. Why, you may ask, does a Champagne house need a cooper, when it's common knowledge that Champagne never sees wood? Well, as it turns out, Bollinger is one of the few Champagne houses to vinify in wood. The theory is that fermentation in oak gives the base wine more texture and nuances than would be derived from stainless steel fermentation.
And to assure that everything meets the exacting Bollinger standards, the company owns an oak forest to supply the wood needed for new barrels and to maintain its 4,000 barrel cellar.

Vetting wine grape popularity -- Think you know what wine grapes are the most popular? Well, the Aussies may have a surprise or two for you. The Annual Database of Global Wine Markets, for places where wine, beer and spirits are consumed, published in Australia for 2018 (the most recent year available), looked at wine consumption for 47 countries and discovered some interesting things.

Worldwide, the most popular wine grape was Cabernet Sauvignon - not Chardonnay, which came in a surprising fourth. Cabernet Sauvignon, accounts for 7% of world total.
Even more surprising was how far down the popularity list were Sauvignon Blanc (8th) and Pinot Noir (9th). And the market strength of Spanish red wine worldwide moved Tempranillo into third place.

These are the ten most popular wine grapes: Cabernet Sauvignon, Merlot, Tempranillo, Chardonnay, Airen (a common Spanish variety), Syrah/Shiraz, Grenache, Sauvignon Blanc, Pinot Noir and Trebbiano. I was surprised that no Italian red variety, like Sangiovese and Nebbiolo, made the top ten.

Also in the database report was a ranking of world wine consumption, with the United States first, well ahead of France, Italy, Germany, China, Russia, Argentina, Spain and Australia. In last place is Thailand.
China's huge population showed an impressive interest in beverages with alcohol, ranking fifth in world wine consumption, first by a wide margin in the consumption of beer and spirits. India ranked second after China in spirits consumption.
Australia II -- With all the talk lately about climate change, wine drinkers have been asking what effect climate change will have on their future wine purchases. Well, the Aussies (yes, them again) have some information that may interest you.
Wine Australia has compiled a "Climate Atlas," the result of a three-year project, gathering climate information on temperature, rainfall, heat and cold extremes and more that is available free on line. The Climate Atlas includes data since 1960 for all of Australia's Geographic Indications, a system similar to the U.S. American Viticultural Areas.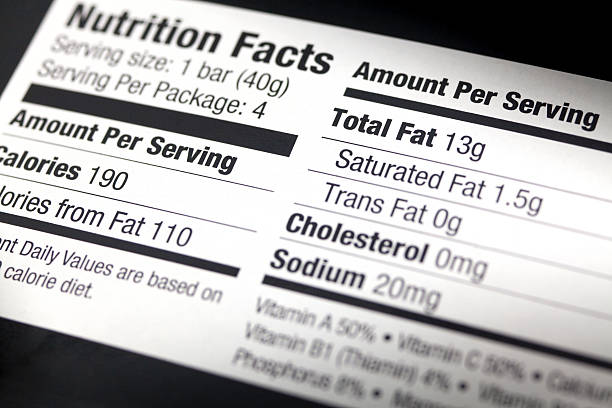 How much do consumers want to know about wine? -- If there is one thing I've learned from my many years of listening to consumers say what they want to know about wine, it is: How does it taste? And what does it cost?
Those questions were among others that got a positive response in a recent on-line survey. According to a Wine Market Council, 78% "Always want to know the type of wine," 69% "Always want to know the flavor/taste" of the wine, while only 42% "Always want to know where the wine was produced."

Everything else that we wine writers have been droning on about for years is, according to the survey, of little interest to less than half of those respondents. For example, 44% "Rarely want to know how grapes were grown," 41% "Rarely want to see an ingredient list" and a low 33% "Rarely want to know how the wine was made."
Okay, I admit, ingredient lists are boring. But if we writers can't describe how a wine was made...what's left?
The Tao of Vintage Charts -- Are vintage charts still popular? Do you use one when buying wine? I was thinking about vintage charts the other day and thought a few words were needed about their value and how vintage charts relate (or don't) to personal taste.
A vintage chart is a list of years, going back as far as there is space, for a variety of popular wines. They are intended as a guide for consumers to make thoughtful decisions when purchasing wine.
The problem with vintage charts is they are general overviews (California Cabernet Sauvignon, for example)...they reduce a complex subject to a number...they are written by a single person or group of persons who may be guessing..and most importantly, vintage charts are outdated almost as soon as they are written.
What prompted this caution was an item I read recently about two different assessments of the same wines. Eric Asimov, wine columnist for the New York Times, joined Francis Ford Coppola, proprietor of Inglenook, Cathy Corison, owner/winemaker Cathy Corison Wines, Paul Draper, winemaker Ridge Vineyards and writer Elaine Chukan Brown, for a tasting of 2011 Cabernet Sauvignons.
As Asimov reported in the Times, we all thought the wines were "gorgeous and elegant," while James Laube, columnist for the Wine Spectator, described the 2011 vintage for Cabernet Sauvignon as "the most damning vintage in perhaps 15 years."
So, who's right: a single reviewer or a panel of wine professionals? And what recommendation should you follow? My suggestion is to use both as a guide and then decide for yourself.

The best approach for the wine consumer is to reply on one's own palate. Casual wine drinkers looking for a bottle for tonight's dinner, will likely find that vintage charts have little value. Wine collectors and consumers hoping to build a wine collection, will likely consult a wine merchant for suggestions, or formulate a buying plan.
Here's a plan: Select a producer you like and trust for quality and value, then select a wine type and vintage and buy as many of them as you can afford, keeping at least three bottles as a minimum. Open the first bottle, have a glass and decide if the wine is where you find it pleasant to drink. If not, then wait six months and try another bottle, then a third. This kind of progressive evaluation not only gives you a way to gauge the wine's progress but also provides a look at how wine matures in the bottle.

And if you can buy in lots of six, or better yet a case of 12, the system works even better, providing you with a method of measuring the aging of your wines and the condition of where you are storing them.

The main thing is for you to taste and for you to decide, without relying on an unreliable vintage chart.
-o0o-
Next Blog: Portugal's Excellent Reds
Contact: boydvino707@gmail.com